In order to be British we must acknowledge our 'Indianness'
In Silent Empress 2012, a public commission for Yorkshire Sculpture Park near Wakefield, the artist Sophie Ernst attached a sound tag to an existing statue of Queen Victoria. The sound was a monologue emanating from a megaphone temporarily positioned in front of the statue's face. Comprising quotes from the journals and letters of Queen Victoria, and extracts from speeches and texts by past prime ministers (Blair, Brown, Cameron, Churchill, Gladstone), it gestured towards an apology for Britain's colonial past.
The statue spoke for 30 minutes before Wakefield Council decided it was 'disrespectful' and needed to come down. This was unfortunate: we need our statues to speak uncomfortable truths. In functioning democracies the cultural sphere should be a profoundly unsafe space for sacred cows.
Modern Britain, as we all know, was built on empire – in particular, on the century-long, sustained transfer of enormous wealth from British India. This imperial looting, enabled by the rapacious capitalism of the East India Company, was integral to financing the Industrial Revolution, fighting two world wars and building the modern welfare state we call Britain.
Read more: download pdf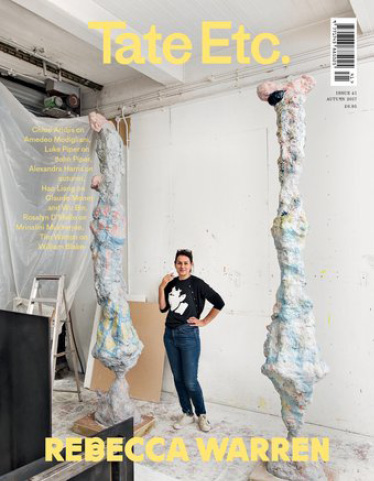 In order to be British we must acknowledge our 'Indianness'
TATE ETC 
Author: Hammad Nasar
ISSN: 1743-8853
Language: English