Apology and 'Eingedenken'
To apologise, some say it is a free ticket to forget. I argue, on the other hand, that an apology is a form of Eingedenken.
During the first LOSS workshop on the 22 of September 2018 at the University of Westminster I spoke about a public intervention in Wakefield, the Silent Empress (2012)1 . In my talk I summarised what motivated me to make the Silent Empress. I proposed that the work is a form of 'Eingedenken'. 'Eingedenken' is a productive process; remembering the past in its present-day meaning. During the discussion we touched on the subject of apology several times. Some pointed out apologies often are insincere, commodified, or otherwise flawed. I shall repeat my ideas on the Silent Empress here, and add a short note on the concept of apology.
Apology and 'Eingedenken'
Publisher: Stuart Hall Foundation
(London, United Kingdom), 2019
Language: English
download pdf
Graphical conversations of HOME: Performing Landscape
This paper considers landscape as a process, and focuses on drawing,mapping, and storytelling as performative actions. It takes the HOME projectas a case study, and demonstrates how images of landscape reveal, and also create, power relations. For the HOME project, artists, architects, and writers from Pakistan, India, Israel, and Palestine draw maps and vistas of places they once called home and were forced to leave. They do not point out thebeauty of the landscape, but rather emphasize their claim to memories of aparticular place. In this multifaceted artistic research project I look at how memories of specific topographies relate to identity and political claims. In particular, I view the act of drawing as an instrument of holding a graphical conversation with history.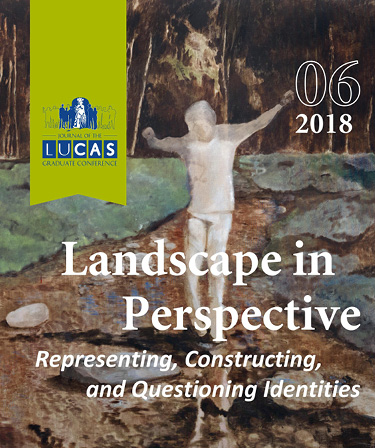 Journal of the LUCAS Graduate Conference
ISSN: 2214-191x
Publisher: Leiden University Library
(Leiden, The Netherlands), 2018
Language: English
download pdf
Polemical Position -  Idealized Enclosures: Three Spatial Possibilities Around the Idea of the Exhibition
There are some things we know about the idea of the exhibition and some things we may not know. For instance, we know the modern exhibition emerged from the French salon. People represent the salon as a space in which to gather, look at art, and talk about art. Marcel Proust showed that a salon was part of a public sphere. For Proust, the salon was an institution for ideological elaboration and social stratification. But do we know precisely why this salon culture survived massive technological and ideological transformations?
I often work with the notion of ideal space in my practice, and here I approach the idea of an exhibition with a set of questions anchored around space. The most basic question is: What constitutes the space of an exhibition? The space of every exhibition may be unique, but what spatial properties are common to all exhibitions? What does the space of an exhibition represent? And what comes to mind when we think about the exhibition as an ideal space? If the exhibition is an ideal space, what does it idealize? In the following, I look at three spatial possibilities around the idea of the exhibition.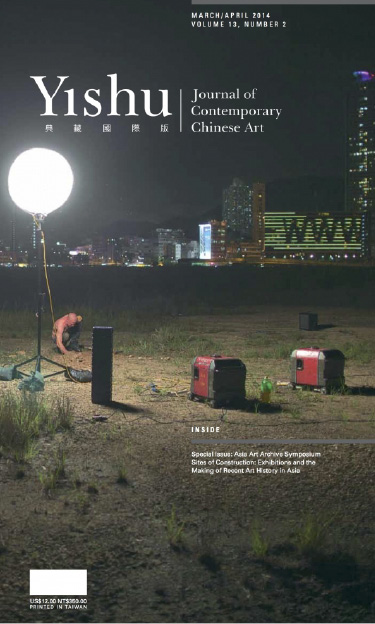 Yishu, Journal of Conteporary Chinese Art
Volume 13, number 2, March/April 2014
ISSN: 1683-3082
Publisher: Art & Collection Group
(Taipei, Taiwan), 2014
Language: English
OEVRE: Sophie Ernst
TAKE OEVRE brings together a spectrum of artists reflecting their artistic practice. Dayanita Singh, Jitish Kallat, Iftikhar and Elizabeth Dadi, Ranbir Kaleka, Rashi Kaleka, Ritas Kou, Thukral & Tagra, Pooja Iranni, Yamini Nayar, Pors & Rao, Sarnath Banerjee, Raqs Media Collective, T.V. Santhosh and Subodh Gupta have contributed pages in which they open their sketchbooks, offer a glimpse at traces of thoughts that come during the course of the process of creating an artwork ...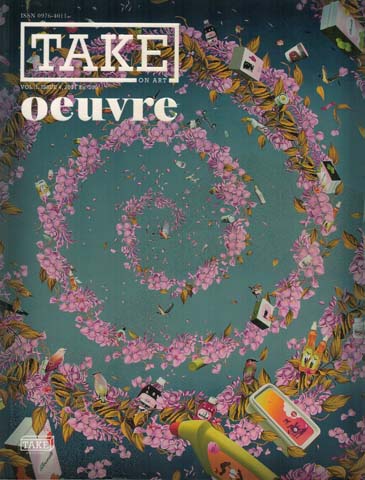 Take on Art
Vol. 1, Issue 4, 2011
ISSN: 0976-4011
Guest Editor: Sophie Ernst
Publisher: Take on art Publishing
(New Delhi, India), 2011
Language: English
Konfiguration des Raums
Ist Kunst politisch? Ist meine Kunst politisch? Was ist eigentlich 'politische Kunst'? Aktivismus? Gesellschaftskritik? Oder sogar sozialer Realismus? Propaganda? Utopie? Diese Fragen zur Beziehung zwischen Kunst und Politik, und wie sich das in meiner Arbeit widerspiegelt, beschäftigen mich im folgenden Text.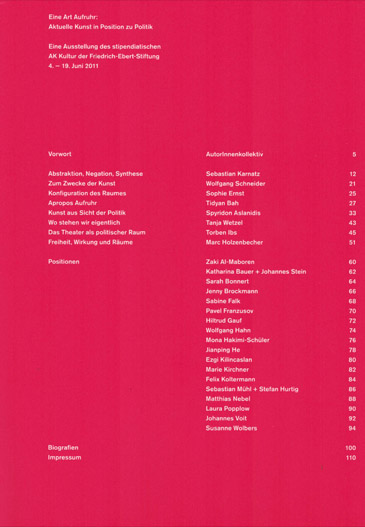 Eine Art Aufruhr: Aktuelle Kunst in Position zu Politik
Exhibition Catalogue
Publisher: Friedrich-Ebert-Stiftung
(Bonn, Germany), 2011
Language: German
download pdf