HACKING MONUMENTS
Artist: Marcio Carvalho (PT/DE) – Simona Da Pozzo (IT/NL) – Sophie Ernst (NL/UK) – Kiluanji Kia Henda (AO/PT) – Sara Vanagt (BE)
Hacking Monuments. Tips to make sense of them presents artists working with monuments in a performative way. This performative essence of the interventions is translated in two ways. One sees the action as a ritual where a reciprocal redefinition between the monumental object and the artist happens; a ritual of the transformation of the reality. In another one, the artist uses the monument as a body voicing issues and communities.
Hacking Monuments a project by Simona Da Pozzo is the winner of Call for Ideas – Urban Factor, promoted by Urban Center – Municipality of Milan in collaboration with Triennale Milano.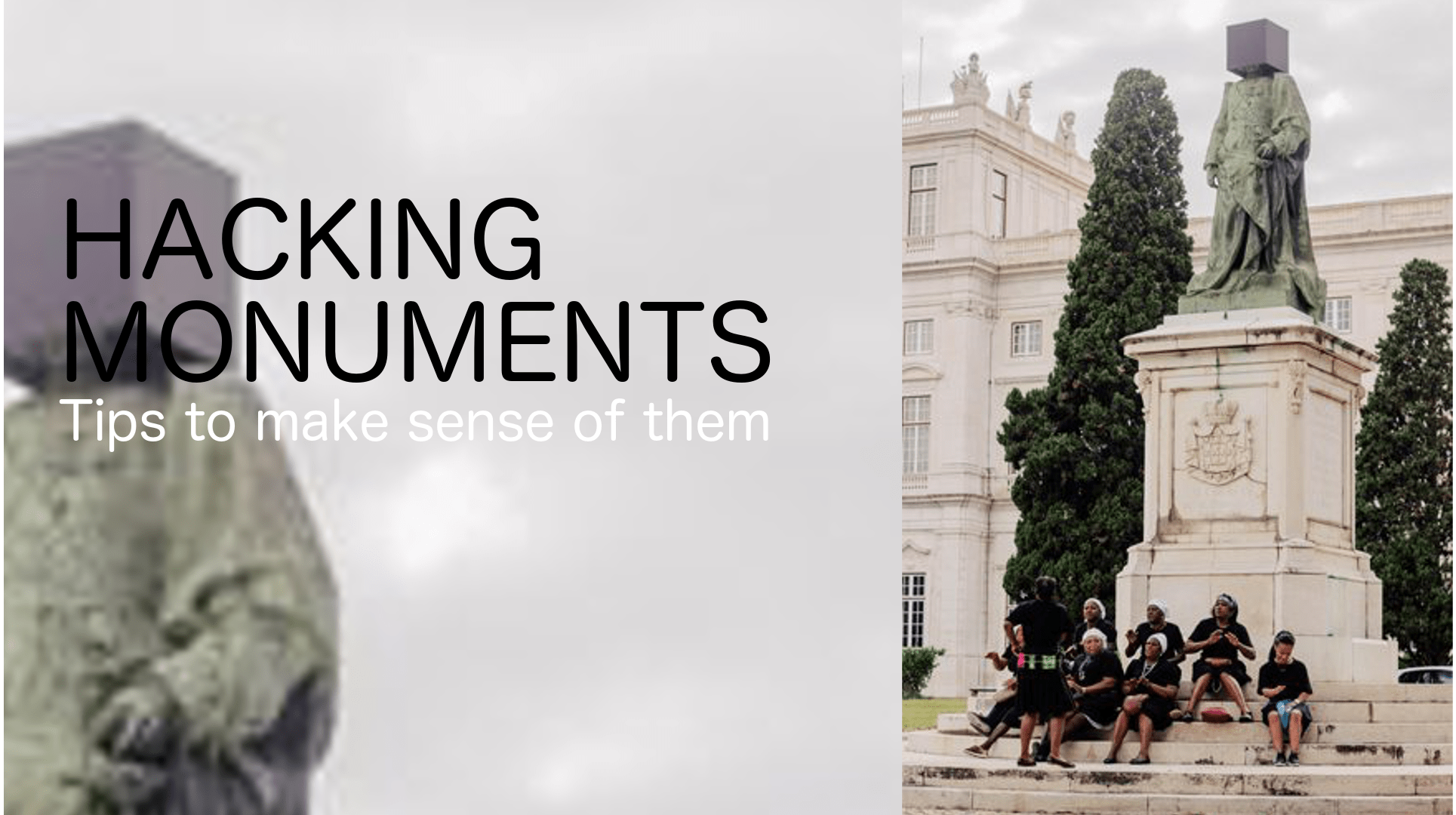 Urban Factor Triennale Milano
The Exhibition Hacking Monuments is online from 2.07. -2.8.2020 on visual container TV
REOPENING MUSEUM DE LAKENHAL
Museum De Lakenhal reopened its collection in full in the restored museum rooms. From June 2019 onwards you can see nine new art commissions. Commissions have been given to Mark Dion (USA), Sophie Ernst (Berlin / Oxford), Kolk and Kusters (Eindhoven), Hansje van Halem (Amsterdam), Karin Borghouts (Belgium), Aleksandra Gaca (Delft) and the artists from Leiden Iemke van Dijk, Ankie Stoutjesdijk and Thomas Raat. (Photo: Eelkje Colmjon)
ALTERED INHERITANCES
Altered Inheritances: Home is a Foreign Place.
This exhibition of works by Shilpa Gupta and Zarina looks at  the notions of home and belonging. Works are poetic and personal reflections on how geographical dislocation affects ordinary lives.
Accompanying this exhibition is a floor projection by Sophie Ernst. In the video Zarina recollects her childhood home. She lived in Alighar until forced to leave in the violent aftermath of  the Indian independence from Britain in 1947.